2 Brief Interviews with Erasmus Spanish Students.
07/08/2018
2 Brief Interviews with Erasmus Spanish Students.
By: Abdullah Alhasan
Being a student in the eternal city is an outstanding experience, but I would be talking with a strong bias If I was asked about it. Here, I do a sort of a brief interview with 2 Spanish students who came this year to our medical school. They were among a group of 5; 4 from Autonomous University of Madrid and 1 from Valencia University. They were not required to speak Italian fluently before coming here but I am sure that they are really experienced with it right now.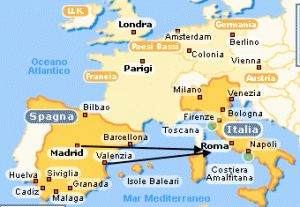 Though this article does not give you full and detailed informations you may be looking for, it should give you an overview of Rome itself and the Italian culture you may experience here. Please, feel free to ask any questions or comment here below.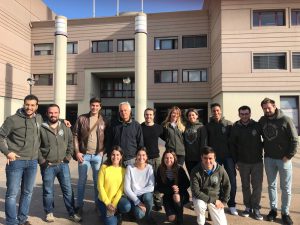 Here's a photo of our class all together.
From Up Left to Right: It's me :), Brendan Mollica, Riccardo Carbonaro, Prof. Alfonso Troisi (our Psychiatry Professor who is always available to students), Lorenzo Vizzolo, Colleen Patricia, Caterina Gola, Mario Bovino, Lorenzo Rindi and Martin Larsson.
From Down Left: Clara Lopez Martinez, Laura Escudero, Elena Suanzes and Giacomo Diedenhofen.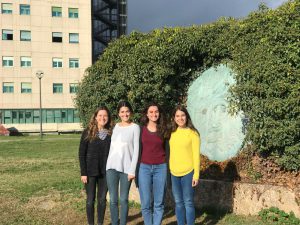 From Left to Right: Elena Suanzes, Laura Escudero  Paula López León and Clara Lopez Martinez.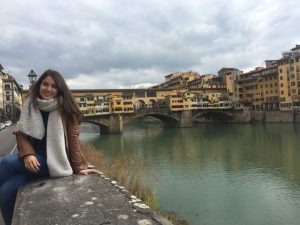 Clara liked to talk about the city of Rome itself and I asked here the following Questions:
Q: What is your favourite place in Rome and Why?
A: My favourite place in Rome is Castel Sant'Angelo with the beautiful bridge across the river and the views of Saint Peter's Cathedral. I also love the Pantheon and the Roman Forum since they show the history of the city and because their outstanding architecture.
Q: Do you think that there is a time to explore Rome during the course?
A: Of course! Lectures are normally in the morning and not even everyday, so there is more than enough time to visit the city in the afternoons or during weekends. On the first Sunday of each month, all public museums are free of charge and on the last Sunday of each month the Vatican Museums are free, so try to make the most of it! 
Q: Were places easily reachable by public transport?
A: Rome public transport is a mess but you'll get used to it. Waiting for the bus for almost an hour will be part of your daily life, but this will be the chance to meet a lot of people and blend into the Roman lifestyle.
————————————————————————————————————————–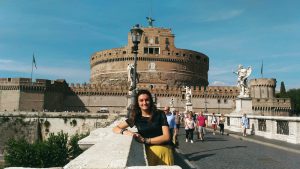 Paula ,instead, chose to speak about the Italian culture and cuisine and these were her answers:
Q: Did you like the Italian culture ? How would you compare the Italian culture with the Spanish one?
A: The Italian culture is not as similar to the Spanish one as I thought before coming here. However, you get quickly used to it since Italians are open-minded and welcoming. It is true that they are always late (even more than the Spanish) and a disaster regarding paperwork, which can get a bit on your nerves at the beginning. Afterwards, you'll just do as they do and be happy.
Q: What about the Italian or Roman cuisine? What was the dish that you liked the most?
A: Italian cuisine is awesome: Pasta, Pizza, "Supplì", Risotto, Gelato and a long et cetera. I am personally in love with "Carbonara". You don't have to go really far to find good pasta. At the Mensa (University Restaurant), for 3€ you can eat a good pasta dish plus another dish plus drinks plus dessert, which is great for your student money saving conditions!
Q: Was it easy for you to adapt yourself with the culture during your stay in Italy?
A: Yes, as I've said they are very welcoming and you'll feel at home in no time!
I hope you liked this interview, despite not being very informative. I am looking forward to hear from you and I am planning to run out more interviews (not only with coming students but even with well-known professors at Tor Vergata) and posts. So, If you would like me to talk about something in particular, let me know. 
Study hard for your exams and enjoy your summer (I know it is hard to combine both at medical school but try your best Lol).
Abdullah!